NEW RELEASES
Not Over You: A Second Chance Anthology
Featuring my full length novel
In Waves
Second time's the charm…
Scorned lovers, misunderstandings, missed opportunities, and broken promises of forever. Their chemistry is still off the charts, the magnetism undeniable, and the touches just as scorching as ever. Sometimes the one that got away is the one you're destined for.
Fall head over heels for the heroes in this stunning collection of full-length novels brought to you by over twenty of your favorite authors. Whether it's a second chance at love or the one who got away, this set has something for everyone, and sometimes second chances are better—and hotter—than the first.
In Waves
Owen and Mollie are two carefree teens spending a summer as lifeguards down the shore. Their romance heats up and things progress past a summer fling. When the promise to keep in touch ends in heartbreak. Life marches on for both but they can't forget the connection they forged. Years of working endless hours, failed marriage, messy break-ups, and traumatic losses, bring Mollie and Owen back to the beach and back in each other's lives. Can they forgive and forget and find the magic they once had or has it washed away? If you love it when a couple finds one another again, laced with humor and spice, this is the book for you!
Novels
Boner Donor: A Friends with Benefits Romcom
Ozzy Deitz also finds out he is one of those siblings and he's just as surprised to be part of the family.
The two meet when Dottie tags along with her boyfriend to a family retreat. They become fast friends but Ozzy would never hit on his new brother's girl.
When Dottie's relationship crumbles, Ozzy is there to pick up some of the pieces and lend her a shoulder. When Dottie asks him to lend her more than just a shoulder, Ozzy isn't sure if he can leave his feelings out of it.
Dottie is in need of his sexpertise yet there's more there. She wants his body but she can't deny he may be more than just a boner donor.
Enjoy belly laughs and sexy times readers are comparing to Christina Lauren and Helena Hunting.
Buy Boner Donor today if you are looking to smile and swoon!
Lyon Tamer: Nerdy Romcom Adventure
Sheldon Locke is a one night stand-aholic.
His search for true love has been unsuccessful, despite his booming sex life. Being a well-respected veterinarian has led him to a dream adventure and a break from his romance woes.
Simone Lyon has no time for men, especially players. Getting publicity and raising funds for her Freedom Roar Rescue is priority number one.
A chance encounter between the two makes for an awkward situation when Sheldon shows up as the last minute replacement vet for the lions and tigers her organization has rescued from circuses across Central America.
With the humor of a Meghan Quinn romance, and the swoony feel of Beach Read, Lyon Tamer has it all.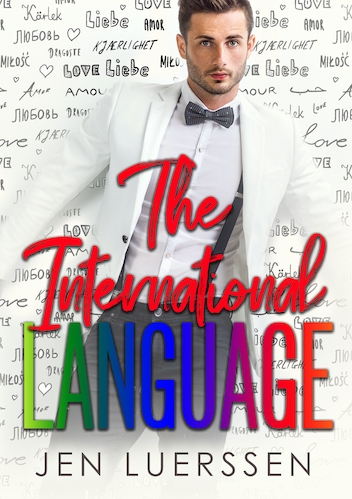 The International Language (Oopsie Series, Book 3)
Paul is sunshine in human form. He loves life, men, and traveling all over the world chatting with people in their native languages. Dante is more of a portable storm cloud. He is almost a cliché in his broody, alpha-male hotness but is really gooey on the inside. His love for food is only surpassed by his love for soccer. They have worked side by side for a few years and have always been a little bit in love with each other. Dante, too scared to make a move, Paul oblivious that Dante shares his interest. Both single for once and on a trip to Brazil—moves are made—romance happens. Things get weird and then not. Paul and Dante seem meant to be but life gets in the way and they stumble to find their love language. The international language is love, can they get the right translation?
Salty Sebastian (Smirk Series, Book 3)
Salty? I mean, it's better than "f*cking" or "just" but I think it paints an inaccurate picture of my genial personality. I'm assuming that "sexy" or "sophisticated" were too pedestrian or already taken. Joe tells me that I can pretend it's about how I taste. I ignore that affable deviant as much as possible. Generally, I'm a pretty easy going and friendly guy. My new intern, Kit calls me "Salty" and so I guess it's a thing now. Joe says I tend to act like an ass around women I'm attracted to. Am I attracted to Kit? Hell yes and in the past I've treated her very well. Several times in one night as a matter of fact. A night we didn't exchange real names or numbers, it was Vegas, for fuck's sake. Maybe I'm a tiny bit salty that I find that the co-owner of my winery, Mikey, hired Kit as our new intern. I'm not the type of guy who sleeps with his interns. If being stuck working with a woman I've been intimate with, who is amazing at her job, yet treats me like I gave her chlamydia pushes me a little in the salty category, then I guess that's an apt description. Despite her clear displeasure with me now, Kit was once happy in my company. I'm just going to have to figure out if it's worth making her happy again.
Just Joe (Smirk Series, Book 2)
Hey there, beautiful! I'm Joe, just Joe, not like that asshole with a heart of gold, F*cking Frank. Hope you're not too disappointed that I kept my abs under wraps, I'm no show off. Check out the guns, though, am I right?Really, my abs would have distracted you too much away from my handsome face, and that would have been a travesty. I am the full package—handsome, built, funny, charming. You could say I'm a little full of myself, but I'm just honest. We are always told to build our self confidence and believe in ourselves. Then you agree when someone compliments you and you're some kind of monster. Wait until you meet Betsy, she's amazing and I'm sure you'll love her. She's a stripper, oh shit, I mean she's a burlesque dancer. Please don't tell her I messed that up. She hates when I call her a stripper. She's also a f*cking genius computer whiz. Betsy hired me and my construction company to renovate her house. I'm a musician but I also really like making people's homes up to date, plus it pays a shit ton.Bets and I have friend-zoned each other but I secretly have the hots for her. My brother, Jack thinks I'm crazy for just being friends, but he's only 18 and was raised by me, so he clearly knows nothing.Or maybe he's the smart one. I think you should get this book and see what happens, or at least get it for the perfection that is the cover, ya know, me.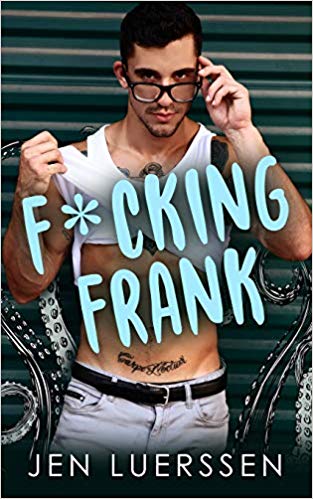 F*cking Frank (Smirk Series, Book 1)
I'm F*cking Frank (yeah there's an asterisk, worked for that kids book, didn't it?) and this book is about me and Mikey. You'd probably rather be in Mikey's head since she's not as much of an asshole, but unfortunately, the author finds me more interesting. Mikey and I were literally separated at birth, and when we get back together, it's pretty great. She could do way better, but who am I to set her standards? I make music, she makes wine. Together we mostly argue and f*ck (jeez, even here an asterisk?), so you know, we're perfect for each other. At least I think we are. She wants to keep it casual and like a jerk I fell in love. She and I f*ck a lot, hopefully it's enough for you pervs. I mean, Myself? I like a good paranormal with maybe two or three powerful demigods or shifters going at it, but you do you. Where was I? Yeah, so buy this book if you like my abs and that vee thing Mikey swoons over. You could get the ebook version or you could buy the paperback and show my abs off like nature intended. "Hey Carol, what are you reading?" I ask. "Um, War and Peace," you say and I know you are lying your face off, Carol. You like romance, own that shit! So go ahead, buy this book, read it in three hours, and move on to the next one that will be undervalued by snobs with no joy in their life.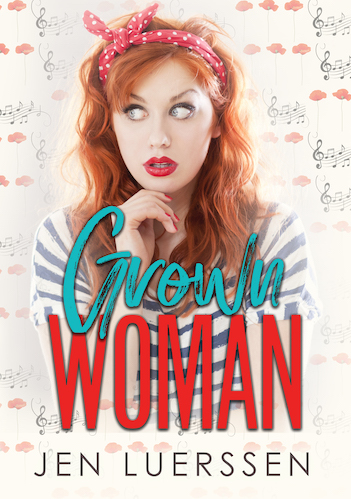 Grown Woman (Oopsie Series, Book 2)
Lia thought her life was going well. A job she loves, loyal friends, decent love life, and a great place to live. When things start to fall apart, she decides on a total shake up. She goes back to school at 30 to change careers and take control of her path. In order to focus on her goals, she attempts to swear off men and relationships. Quickly she realizes this is an effort in futility. She makes fast friends with some classmates and her love life gets interesting. She doesn't count on Javier. He is young (a lot younger), gorgeous, smart, and throws her off balance. They start out as study partners, become friends, and then things heat up. Lia does her best to keep Javier at bay in her thoughts with other men and her insecurities, but he keeps wiggling his way into her life until she finally gives in. This grown woman knows what she wants, and eventually gets it. 18+ for sexy times and adult situations
The Tide is High
Everyone loves to go on vacation. It's been so long since Kara has taken one she doesn't remember what it feels like. That ends today. Kara is headed down the shore to her friend's house for the week and she is ready for relaxation and freedom. She doesn't have a lot of that in her day to day existence. Work, school, and family take up all of her time. She needs this vacation, she deserves it.Dan loves the beach. He is looking forward to a week of rest and rejuvenation at his cousin's beach house. As a lawyer, he has a busy life, and after a nasty break-up he needs to have some fun.Kara and Dan have an instant connection. When Dan's car breaks down, he gets a ride from Kara and is immediately smitten. Who is this mysterious woman, and why has his cousin never introduced them? 

Dan is adorable, Kara is hooked. A little beach fling is just the thing she needed.
Kara is gorgeous. Dan is smitten. A sexy beach romance is just what Dan needed.The week does not go as planned.Remember how it felt to have a beach romance? Two people suspended in time, quick, intense feelings, and warm, breezy nights. Tides ebbing and flowing, low and high. Dan and Kara bring those feelings back, with humor and some twists.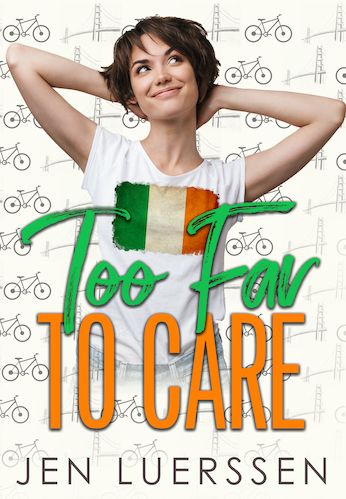 Too Far To Care (Oopsie Series, Book 1)
Jane Prior is a bike messenger in San Francisco. Cute, driven, fun but horrible at relationships. When Jane puts her heart out there she gets an unwelcome response, and is crushed. A day later, she meets someone who heals her heartbreak. She and her best friend TJ attend a wedding together and both meet the possible "ones." The only catch is that they both live thousands of miles away in Ireland.
Niall is a charming, handsome pub owner who's very loyal to his family and country. He and Jane have instant chemistry, lust and laughs. They decide to try a long distance relationship.
Can Jane and Niall make a really, really long distance work?
Have they fallen far enough?
Novellas
Storm Brewing
Choosing a place to hide out for a few months became far easier when I saw Happy Endings Resort advertised while looking for a rental. I thought it was a little ironic at first, but it also made me feel hopeful.Things have been intense lately. My job, an abusive ex, and a general feeling of uneasiness.A storm was coming so I decided to hide for a while.Here I am, enjoying the beautiful weather of South Carolina, the peacefulness of a small town, but mainly just staying inside. I've kept to myself, working, playing video games, and drinking beer. Pathetic, I know.One day, a nosy neighbor sets me up on a blind date and that's when everything changes.It's not what you're thinking, the blind date never shows. Instead, I get stuck in a storm with Nick, a sexy distraction, and all around good guy.That's when the hiding comes to an end and I'm forced into the eye of the storm. I'm just hoping to make it to the other side with a real happy ending.
High Note
Love, like music, is full of highs and lows. Jack is one of the most beloved country stars in the world. Sal is a rock pop goddess at the top of her career. Sal is heartbroken over a recent divorce and Jack's divorce just seems like a long time coming. They've flirted with each other before and it was harmless fun. Now that they are both free, the flirting is definitely heating up and no longer harmless. Sal tries to be the voice of reason but Jack is funny, mischievous, smart, kind, hot, and did we mention hot? The competition heats up for their singing contestants on the number one rated competition show High Note. Jack and Sal are competitive by nature and as Jack fights for Sal's heart, she fights to protect it. Jack and his magic hands bring Sal to the edge of ecstasy and her concerns melt away. Will their love crumble under the pressures of their failed marriages and celebrity life—or will they end on a high note?